A psychologist who specializes in sleep disorders shares his top picks for your listening pleasure (and education).
By Michael J. Breus, PhD, DABSM, FAASM
We're living in a kind of golden-age for podcasts, and the medium has reached new levels of popularity. Data suggest that roughly 100 million Americans are listening to podcasts. That's a pretty staggering number, and it's a figure that's expected to grow. Anecdotally, I'm hearing from colleagues and patients that for many of them, reading is tough these days: tough to find the time, tough to summon the concentration. In our isolated COVID times, podcasts seem to be filling a particularly important role for connecting people with information and ideas, as as well for sharing experiences.
There are a number of sleep-related podcasts out there, and I spent a chunk of my quarantine time listening to them. These are my current top picks. In distinct ways, each is doing a great job of delivering useful, actionable, detailed information about sleep in formats that are engaging and accessible. Some are built for an audience of clinicians and the diagnosis and treatment of sleep issues; others are tailored for patients and the experience of living with disordered sleep. All are consistently interesting, informative, thought-provoking, and worth considering for your own, and your patients', podcast libraries.
For Clinicians:
This monthly podcast—hosted by a trio of sleep physicians from the University of Michigan and Ann Arbor VA—is one of the most engaging, information-rich sleep podcasts out there. Geared toward practitioners and tackling a single subject each month, their format combines interviews with guest physicians with discussions of individual case studies and reviews of the latest clinical information regarding treatment, diagnosis, and etiology of both adult and pediatric sleep issues. Physicians Mohan Dutt, Alok Sachdeva, and Johnathan Barkham are incisive interviewers who pull a lot of detail and first-hand experience from their guests. Alongside new and relevant scientific and clinical information, listeners get a sense of clinicians' interests, passions, and best practices. Deep dives into scientific and clinical sleep issues are explored with a curious, humanistic approach. Listening makes me feel like I'm having a long coffee and conversation with some of my favorite colleagues.
Recent episodes:
This is a revealing, often riveting, always insightful look at narcolepsy from the perspectives of patients, scientists, and caregivers, combining storytelling with discussions of research, therapies, and best practices for thriving with this often-misunderstood sleep disorder. Produced by WakeUp Narcolepsy and hosted by executive director Claire Crisp, Narcolepsy 360 offers an inclusive (they call it "panoramic") view of narcolepsy that combines clinical perspectives with scientific information and the real-world experiences of people living with the sleep disorder. The patient stories here stand out for their complexity in sharing the rich spectrum of life experiences of people living with narcolepsy. Clinicians, patients, caregivers, and anyone interested in sleep will learn a great deal from this podcast, which offers a sense of community for people with narcolepsy alongside valuable medical and scientific information. I learn a lot that's relevant to my work and often come away inspired.
Recent episodes:
The American Academy of Sleep Medicine's recently launched podcast aims to cover the breadth of the sprawling field of sleep medicine, keeping clinicians up to date on the latest research and providing in-depth discussion of issues related to diagnosis and treatment of sleep disorders. The host is Dr. Seema Khosla, medical director at the North Dakota Center for Sleep, and she's joined by correspondents as they talk to sleep researchers, clinicians, and other health care practitioners for discussion of single-issue topics on each episode. It's early in its tenure, but this podcast looks to be a great resource for best practices and newest science around the most common sleep issues and their treatment. Highly recommended for both sleep clinicians and practitioners in other specialties where sleep issues intersect.
Recent episodes:
[YOU MIGHT ALSO LIKE: Sleep Aids That May Change Your Mind About 'No Digital Devices in the Bedroom']
For Patients:
The podcast name is what every patient with obstructive sleep apnea (OSA) wants and is the focus of this podcast aimed at people with OSA and other sleep problems. Hosted by Dr Steven A. Park, Breathe Better, Sleep Better, Live Better is a terrific whole-health information source for patients with OSA and sleep-related breathing problems. Park is a surgeon and practitioner of integrative medicine, and his guests reflect his holistic approach to treating sleep-disordered breathing. He talks with sleep physicians, dentists, cardiologists, psychologists, and other experts in clinical practice and research to present a broad, contextualized, information-rich view of how compromised sleep breathing affects mental and physical health. He offers scientific information and actionable guidance on OSA risk factors, complications, and comorbidities, navigating treatment, working successfully in partnership with doctors, and improving health through better sleep. Often joined by his wife, Kathy, Park's discussions and interviews are relaxed and accessible for a broad range of patients. Though it's oriented primarily for patients, practitioners in and out of the sleep domain will find a lot to learn here too. Park has been podcasting for several years, and there's a deep archive of material available. And he's a really good guy!
Recent episodes:
I recently launched a podcast that speaks to both sleep professionals and patients, and I think we're off to a great start. On weekly episodes, I'm sharing tips, tools, and hacks for sleep and talking through the latest most fascinating and most important sleep research. I'm interviewing top medical professionals about the sleep challenges they see in their patients and how they're working with patients to solve them. I'm endlessly fascinated by individual sleep stories—there's so much to learn from a close look at one person's sleep journey, and these stories provide a great launch point for exploring sleep issues that touch many people's lives. I'm talking with celebrities and other public figures about their sleep habits and challenges and how sleep issues impact their lives, in their work and productivity, relationships, mental health, and more. Every episode includes a mailbag segment where I answer listener questions. It's fun and informative and I hope you'll share with your patients and give a listen.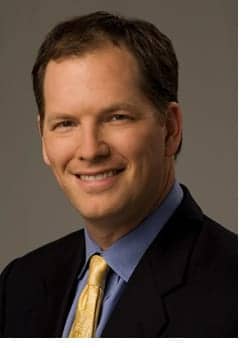 Recent episodes:
Clinical psychologist Michael J. Breus, PhD, DABSM, FAASM, was one of the youngest people pass the board (at age 31). He specializes in sleep disorders.
Photo 118213090 © Oleg Dudko – Dreamstime.com