by Tor Valenza
Schools that teach future RPSGTs are finding new ways to train qualified sleep technologists.
Sleep education is evolving—and thriving. With society becoming increasingly aware of OSA and other sleep disorders, qualified sleep technicians are in high demand for the growing number of sleep laboratories. Consequently, many sleep schools are expanding their programs into different locations—as well as onto the Internet. At the same time, the AASM, BRPT, and other sleep associations have been creating new educational programs and standards that attempt to ensure the quality of the training for current and future RPSGTs.
Search Sleep Review's online archives for more fascinating education articles.
GETTING IN STEP WITH A-STEP
Perhaps the most significant changes are the new educational standards being implemented by the AASM and BRPT. There are many sleep schools in the United States that teach individuals how to perform the tasks of a sleep laboratory technologist. Until recently, however, the schools were held to few national standards.
As a result, a sleep school's curriculum, course hours, exams, and staff qualifications can be extremely variable. A prospective student can find an introductory sleep technologist course taught by an experienced RPSGT or by a relatively inexperienced technologist with few, if any, credentials. Similarly, the qualifications of the school's directors can be inconsistent, with some clinical directors being board-certified in sleep medicine, while others are general practitioners with an interest in sleep. As for assessment, graduates of sleep schools typically receive certificates of completion credits, but these may or may not have value toward gaining any recognized sleep accreditation.
Lawrence J. Epstein, MD, a member of the Board of Directors at the AASM, says, "Until there are sufficient numbers of college programs to meet the needs of the field, there has to be an alternative approach that standardizes and raises the quality of [a sleep technician's] on-the-job training."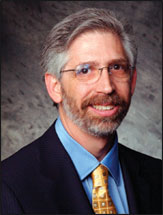 Lawrence J. Epstein, MD
Consequently, the AASM, in conjunction with the American Association of Sleep Technologists (AAST) and the BRPT, created the Accredited Sleep Technologist Education Program, which is more commonly known as "A-STEP."
A-STEP is an AASM sleep school accreditation program that ensures that sleep education providers meet minimum standards in curriculum, staff, and student assessment. A-STEP also outlines standards for school resources (such as equipment and access to AASM-accredited sleep laboratories), and requirements for the student's background education. Last but not least, there are standards for fair marketing practices.
NEW BRPT A-STEP REQUIREMENTS
In addition to the A-STEP accreditation program, the AASM introduced an online series of 14 self-study modules. Each module covers a specific sleep topic, such as scoring, PAP titration, and patient assessment.
Beginning July 1, 2008, the BRPT has mandated that all technologists who wish to take the RPSGT exam through the 6-month or 18-month experiential pathway must first provide proof of completing all 14 online A-STEP self-learning modules. (The 6-month pathway is for technicians who have certain allied health care credentials, such as an RRT, and at least 6 months of experience in a sleep laboratory. The 18-month pathway is for those technicians who have no allied health care credentials, but have at least 18 months of on-the-job training.)
In 2010, trainees on the 18-month track also will need to pass an accredited 80-hour A-STEP course or equivalent before completing the 14 A-STEP self-study modules.
It should be noted that the BRPT's 2008 self-study module prerequisite is waived for individuals who have completed a training program that is approved under the Commission on Accreditation of Allied Health Education Programs (CAAHEP).
MOVING TOWARD CAAHEP PROGRAMS
CAAHEP is the largest accreditation association in the health sciences field and reviews and accredits a significant number of educational programs, including sleep education. Its accredited sleep education programs are much more rigorous than A-STEP and typically last a year or longer.
While educators and sleep schools commend the goals of the A-STEP introductory program, many recognize that an 80-hour/2 week course combined with online modules is a minimal amount of classroom time for comprehending the complex concepts in performing sleep studies.
Sheweguta Mukahanama, RPSGT, lead instructor at The Sleep School at Rockdale, Atlanta, says that rather than A-STEP, Rockdale is moving toward CAAHEP accreditation without an 80-hour A-STEP course.
Mukahanama says there are two reasons for Rockdale's choice. First, he believes that sleep laboratories in the Atlanta area are looking for fully trained RPSGTs rather than on-the-job trainees who will not have their accreditation for at least 18 months. Second, Rockdale's clients generally consist of more educated individuals who have bachelor's degrees in science or have foreign medical credentials.
Mukahanama says, "We are trying to focus on students to train just as if they are training to be RTs or nurses. They then can get their certificate or license, and go and practice."
SO WHAT MAKES A GOOD TRAINING PROGRAM?
After taking into account A-STEP and CAAHEP accreditation standards, two sleep schools can still be different in their facilities, faculty, and additional student resources.
Because accreditation alone is not sufficient for comparing sleep schools, Stephen Tarnoczy, BSRM, RRT, RPSGT, director of education at SleepTech LLC, Kinnelon, NJ, recommends that students do their own due diligence by visiting the schools and talking to the program directors and faculty.
He says, "I've heard, anecdotally, about people who have been teaching classes and who have been in the field themselves for only 3 or 4 months. So, it's great to sit there and look at a Web site or a brochure and see somebody with a lot of initials after their name. But what's most important is having somebody who has good teaching experience and can relate some of these very complex concepts, breaking them down to the simplest terms. So, I'd recommend trying to find out what the teacher's background is and what they're teaching."
THE FUTURE OF SLEEP EDUCATION
Along with the 14 A-STEP self-study modules, many sleep educators are turning to the Internet to deliver a portion of their materials. While the Internet will never be able to substitute for hands-on experience of, for example, showing a trainee how to implement the 10-20 EEG placement system, Web-based material can still be a flexible, visual medium for teaching scoring, for example, or for more advanced lessons for continuing education credits.
"I think that the brick and mortar sleep school is going to be a little tougher sell as the years go by, and more and more of it is going to be presented online," says Joe Anderson, RPSGT, A-STEP program director for Sleepmate Technologies, Midlothian, Va. "You need to have some didactic and clinical touches, but that's entry level. When you start looking at continuing education and workshops, a lot of it's going to be done through webinars or live video feeds."
Overall, the sleep education business is expected to continue its growth, along with the increasing number of sleep laboratories. Aside from the high interest in technician introductory courses, schools are reporting that their RPSGT exam preparation courses are usually filled to capacity.
The surge in RPSGT preparatory classes may be due to the AASM requiring accredited sleep centers to have at least one full-time RPSGT by July 2009. As a result, unregistered sleep technicians with years of hands-on experience are taking review courses to prepare themselves—and their sleep laboratories—for the future.
Tor Valenza is a staff writer for Sleep Review. He can be reached at tvalenza@nullallied360.com